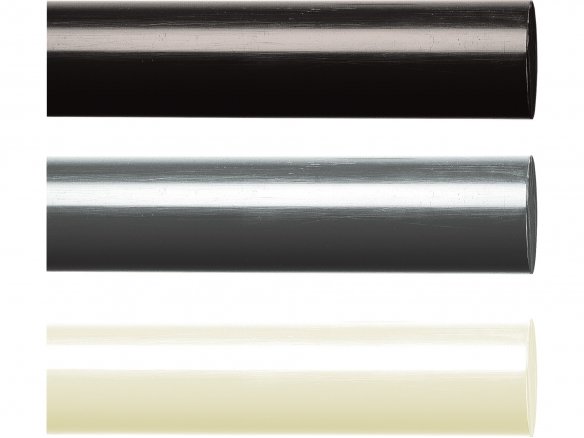 The coloured rods in the larger diameters are a particularly impressive material. They can be the basis for creating spheres, figures, gaming tiles and other bits and pieces.
The PVC round rods can be processed very well with a lathe. When working by hand they can be cut with a metal saw that has a fine saw blade. Alternatively, the rods can be cut to size by us (see CUSTOM CUTTING SERVICE).
Other round rods can be found under the headings "Metal" and "Wood". Please note that a rod of comparable thickness and length in wood or metal will often be a better choice for use where structural considerations pertain.
Rigid-PVC round rod, opaque, coloured
7 Variants
10,00 mm
20,00 mm
30,00 mm