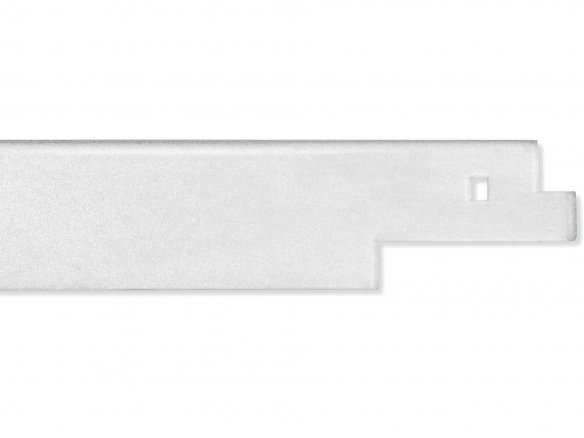 In order to determine the appropriate clamping rail you need to look for the model number (507 or 508) and the model variant on the nameplate.
The nameplate can be found on the underside of the machine.
The model variant number for the old version: 00.06.xxxxx
The model variant numbers for the new versions:
00.16.xxxxx
00.26.xxxxx
00.36.xxxxx
00.46.xxxxx
00.56.xxxxx
00.66.xxxxx
00xxx-20xxx
These new version numbers apply to only two rails: one for model 507 and one for model 508.
Replacement parts for Dahle paper trimmer 507/508, clamp for old model 508 (00.06.xxxxx)