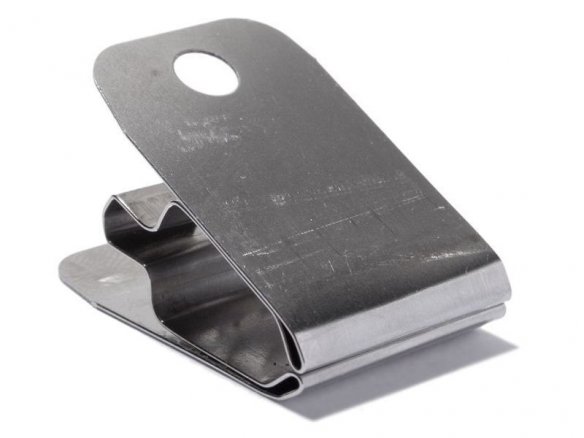 with holes for hanging things
These elegant clips, which are made from one piece of bent steel, are great for the direct hanging of lightweight placards and small signs up to 6 mm thick. They attach loosely to the rigid-PVC spine bar, FOR insertation (No. 176) and somewhat more tightly to the rigid-PVC snap-shut profile, thereby making it possible to easily hang both these products in place.
Of course the clip can also be used to just clamp things together or to close things up (like a bag) but it should be noted that the clamping strength of this clip is comparatively low.
Quick-Clip, stainless steel, w=20 mm