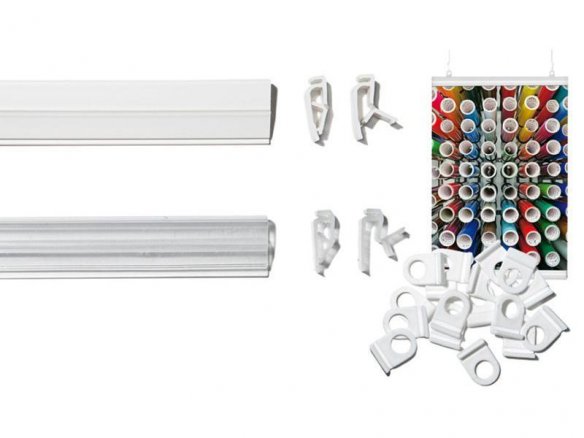 Surface

matte

Capacity

1 mm

Equipment

eyelets for hanging that click into place

Dimensions

given dimensions: height x width x wall thickness
In comparison to the rigid-PVC SPINE BARS, posters and advertising signboards up to 1 mm in thickness can be more easily bound with the snap-shut profile because it can be opened up along its entire length and then closed all at once with a soft click once the relevant materials have been placed within them. The profile can be cut to length with a bow saw or a normal household saw or, alternatively, with a circular saw and subsequently mounted to the wall or hung from the ceiling by means of the eyelets that click into place along the edges. Alternatively, the snap-shut profiles can be cut to size by us (see CUSTOM CUTTING SERVICE).
Rigid-PVC snap-shut profile
18 Variants
Note
The snap-shut profile should never be snapped closed with nothing in it!