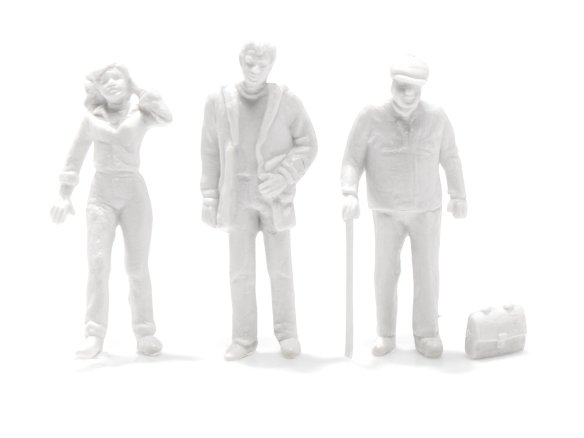 The true classic in the Modulor collection: these white polystyrene figures from Preiser match well with a great number of our model making materials even if not further treated - plus the high quality Preiser is known for!
The large pack (190 figures) contains a mixture of the various figure types: e.g. pedestrians, statesmen, businessmen, workers, service technicians, etc.
Three of the businessmen in the set of 6 (nine of them in the bag of 18; again three in the mixed bag) must be given a finishing touch before they are ready for their place in your model. The right arms of each business man is not connected to its body so that they can be assembled and fitted shaking hands. Among the adhesives suitable for this job is Dichloromethane.
Preiser detailed figures, unpainted white, 1:100
9 Variants