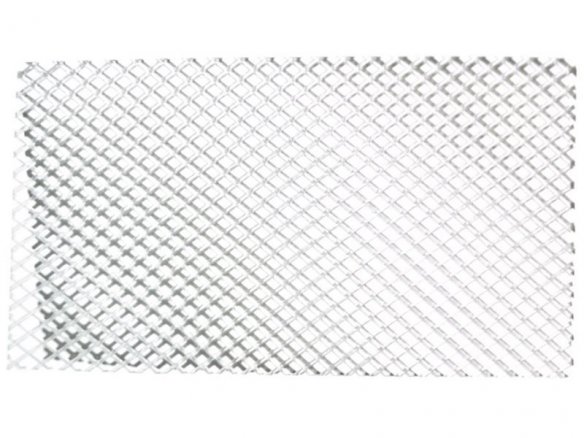 colourless, glossy, rectangular mesh diagonal to direction the length (direction of the roll), mw (mesh width) is about 1.5/1.0 mm
Lattice mats and sheets made of polypropylene and EVA (ethylene vinyl acetate) are normally used to protect sensitive surfaces during transport or storage. They are often used to separate layers of various materials so as to prevent them coming in contact with one another and causing damage, much in the way tube netting functions. Intermediate layers made of plastic have an advantage over ones made of other material in that they are resistant to grease, fats and oils, require less space and, most importantly, are reusable.
The transparency of mats made of PP materials like polypropylene – a feature also found with their somewhat courser big sister EVA - makes them particularly suitable for use as decorative material, handcrafting material or as visibility protection. PP is non-absorbent and resists creasing or folding (which makes it great for all kinds of hinges or joints). One disadvantage is that it is difficult to glue – connections or attachments should best be accomplished by mechanical means such as screwing, stapling, clamping, etc.
These PP lattice mats are somewhat finer and more substantial that the ones made of EVA. They are able to stretch appreciably in both lengthwise and widthwise directions but in the direction of the mesh (diagonal to the length) much less so. The courser mat made of EVA, on the other hand, stretches well in all directions.
PP lattice mat, transparent, s = 0,9 mm, w = 310 mm
Note
Minimum order amount for products cut from rolls is 0.5 running metre.

Please note that products cut from rolls cannot be returned or exchanged.