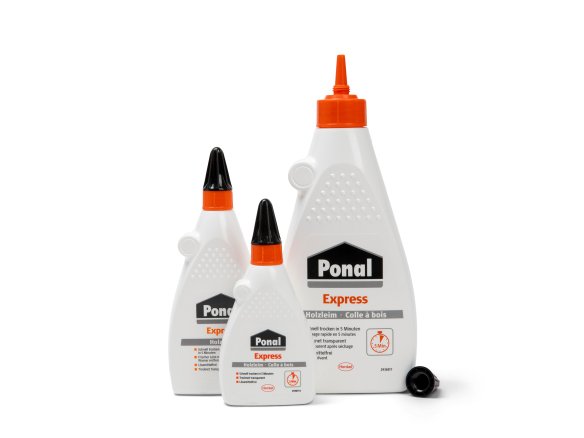 material

fast setting water-based wood glue (white glue)

Use

150 g/m², application pressure must be at least 15 N/cm² (approx. 1.5 kg/cm²), at 20 °C leave open maximum 10 minutes
Ponal express is the quick setting version of the normal Ponal. This glue works just as well in the same areas of use, should not be worked with at temperatures under 7 °C and should be stored in a cool place that will not freeze. The Ponal express bottles can likewise be lain on their side by employing the bulge in the bottle supplied for that purpose.
It has been our experience that Ponal express can likewise be washed out of most textiles using normal detergent at 40 °C.