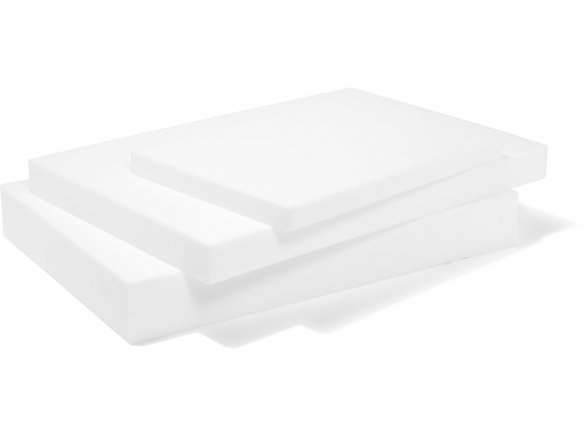 HBCD free
White, fine-pored rigid foam
Ideal for basic planning architectural models
Plate core

fire pore model building board from extruded polystyrene foam

Surface

rough (not sheared)

Characteristics

extremely pressure-resistant (high density), certified per EN 13501-1: Euroclass E, conforms to DIN 4102-1: building material class B2 (normal flammability)

Edges

straight

Density

approx. 33 kg/m³
The white polystyrene rigid foam is often used in architectural model making because attractive basic planning models which do not require any further colouring work can be produced quickly by employing a hot wire cutter.
Finding this white foam in a density appropriate for our purposes has become very difficult because foamed polystyrene is almost exclusively produced as a dyed material for various insulation uses.
Polystyrene rigid foam is free of HBCD (Hexabromcyclododecane).
Polystyrene rigid foam, white, untrimmed
6 Variants
30,00 mm
50,00 mm
80,00 mm
295 mm x 410 mm
410 mm x 600 mm
Accessories and Related Products