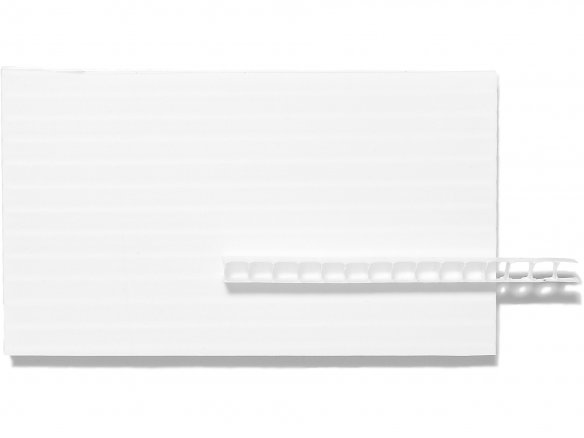 The white polypropylene multi-wall sheets are primarily used to make advertising carriers which can be placed outdoors for the short term (e.g. election posters or circus announcements). Their having been corona treated enables them to be used as the basis for printed displays created at the point-of-sale.
The structural configuration (the direction that the connector bars run) of the PP multi-wall sheets is as follows: for the 230 x 500 sheets it is crosswise, 700 x 1000 crosswise, 1400 x 1000 lengthwise.
Polypropylene multi-wall sheet, white
3 Variants
230 mm x 500 mm
700 mm x 1000 mm
1410 mm x 1010 mm
Note
Please note that we can only ship the large size per forwarding agency which means that there are higher shipping and handling costs.