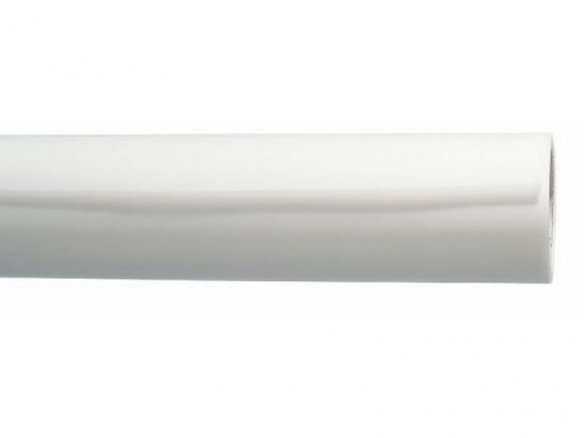 This translucent drafting film, which is matte finished on both sides, is great for use in hand drawings that have a lot of contrast which have been done with water soluble inks, pencil or felt pens. It can also be used on pen plotters and large area copiers.
Because it is very dimensionally stable, it will not warp or distort when exposed to temperature or moisture swings, which means that the film, when spread out on the drafting table, will not become wavy. Outlines that are drawn on the film can be coloured with great results. How this is done with the help of solvents can be found under the heading Paints, Aids, Chemicals under the title "Information about Paints, Aids, Chemicals" (not yet in English). In the process, the film will not become wavy and is further distinguished by the brilliance of its colour.
In model making, the film is great for representing glass areas – window frames can be drawn or copied on to it.
Polyester copying-drafting film
3 Variants
420 mm x 594 mm
594 mm x 841 mm
900 mm x lfdm mm
Note
The minimum order for products sold from rolls: 0.5 running metre