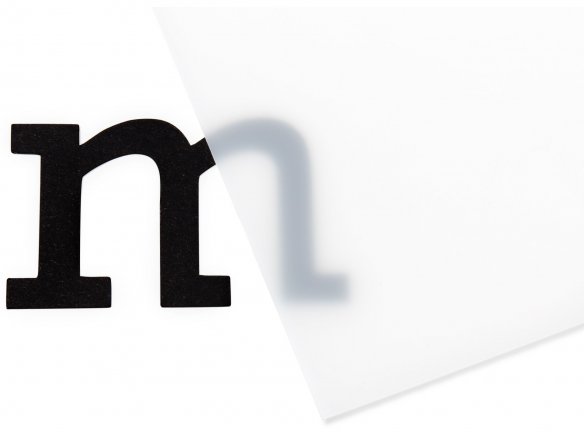 Surface

semi-gloss/glossy, both sides with protective film

Color

white 99532
Polycarbonate and acrylic films are well used when applied to the problem of representing transparent surfaces in architectural model making. Their major advantage over the cheaper PVC films - in addition to their freedom from striations and their scratch-free surface - is that any glue work can be done without leaving a trace if dichloromethane is used.
Acrylic films with thicknesses up to 0.75 mm can be nicely cut with a blade. PC films with thicknesses up to 0.5 mm can be cut using a blade and the edges can be rounded off using a hot-wire cutter. When trying to represent graduated faÁades in an architectural model this treatment can save the modeller a lot of gluing steps.
PLEXIGLAS® XT film LS translucent, white
3 Variants
250 mm x 250 mm
250 mm x 500 mm
500 mm x 1000 mm