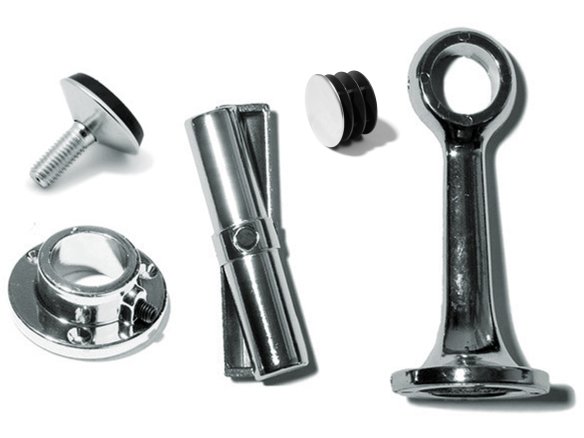 The various accessories complete this pipe fitting system. The threaded insert fits into the round steel tube with its inner diameter of 22.5 mm exactly in the same way that the insertable cap and the tube connector piece fit as well. The tube foot screws into the insert and therefore makes it possible to level whatever construction one has created.
The wall bracket accessory makes it possible to "lean" any construction against the wall for increased stability. The distance piece works in a similar fashion as the bracket but can also be used on its own as, for instance, a towel holder.
panel holder clamp for 1 panel
10 Variants
Note
Our tube and pipe fittings are of a basic quality - i.e. there is always the possibility of surface scratches or other irregularities.