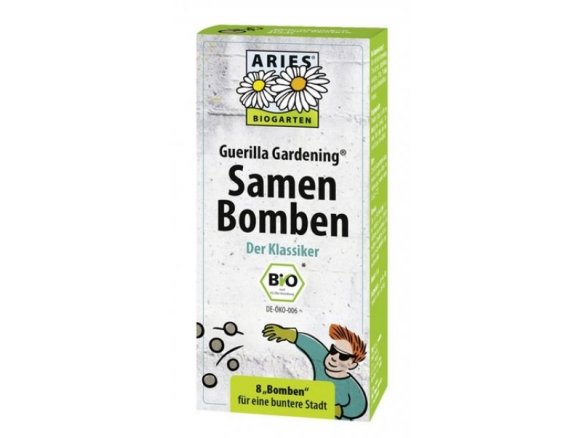 finished seed bombs
Content: 8 pieces
bee-friendly seed
from controlled, organic cultivation
approx. 3.5 x 6 x 13 cm
Ready-made seed bombs to throw out - for pacifist gardeners. Conjure up flowering islands in the dreary grey! With bee-friendly seeds: calendula, cornflower, poppy, sunflower, mallow and other flowering surprises. Throw the seed bombs where colourful flowers are missing and can grow.
Organic classic seed-bomb set, 8 bombs, throw-and-grow, kbA, bee-friendly