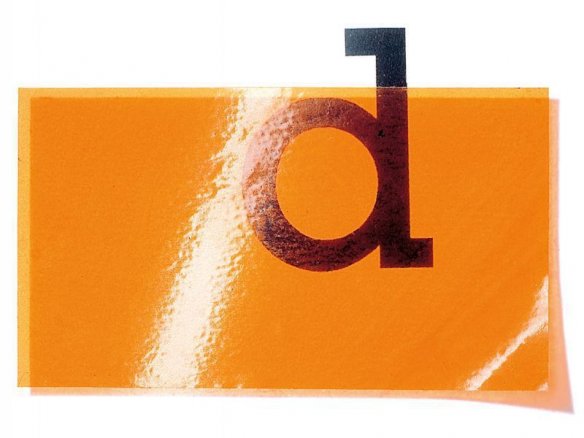 UV stabilized PVC, th = 0.08 mm, solvent-free acrylic adhesive (adhesive strength 18 N/25 after 24 hours on glass; 16 N/25 mm after 24 hrs on acrylic glass), temperature resistant –40 °C to +80 °C, paper release liner is 137 g/m², inner diameter of roll core is 76 mm
With the manufacturer's guarantee of this film's resistance to weather for up to 5 years when hung vertically and being exposed to normal Middle European climatic conditions, this Oracal film is also suitable for use outdoors! When used indoors, this films durability is considerable greater.
Examples of this transparent film's possible indoor applications include light permeable designs, lettering or markings on glass surfaces in the fields or advertising or trade show constructions. My gluing pieces of film one over the other, many different colour tones and effects can be realized (especially in the case of backlit projects).
This film can be easily cut to your specifications with a scissors, cutter or artist knife and worked on readily with a plotter cutter as well. According to the manufacturer, the film's attributes also allow it to be very successfully screen-printed. It is also recommended that when wet-gluing, your water should contain no additives. Also note; because of its glossy surface, this film is extremely easy to clean!
Oracal 8300 col. adhesive film, transpar. glossy
19 Variants
Note
Please note that goods from rolls cannot be exchanged and their minimum order amount is 0.5 running meter.