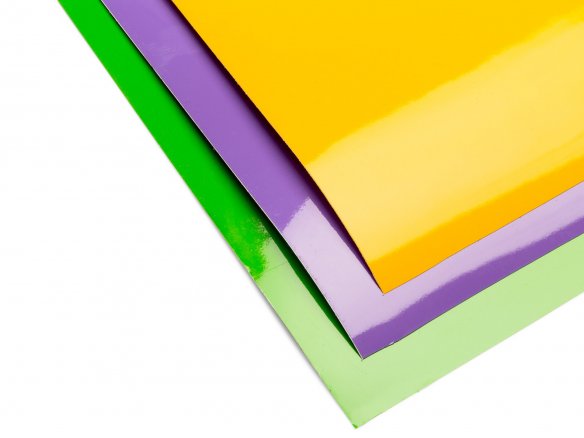 Strength

thickness=0.07 mm
The manufacturer guarantees this film´s weather resistance for up to four years (colours and metallic colours) or, alternatively, up to five years (for black and white) when the film is employed in a vertical position and exposed to normal Middle European climatic conditions. The manufacturer also guarantees a short term heat resistance of up to 80 °C. The 651 coloured adhesive film can be used indoors with practically no restrictions but can also be used successfully outdoors for purposes like making signs or automobile advertising. When gluing it to an auto´s paint, it is recommended that you test the viability in advance (somewhere inconspicuous) or ask the automobile manufacturer in order to prevent any damage to the paint job.
This film can be easily cut with a scissors, cutter or artist knife. Working with it on a plotter cutter is likewise easy to manage because of its stable flatness while it can also be successfully screen-printed as well. The manufacturer recommends that when wet-gluing, your water should contain no additives. Also note; the glossy version of this film is very easy to clean (easier than the matte version!)
Oracal 651 coloured adhesive film, opaque, glossy
35 Variants
Note
Please note that goods from rolls cannot be exchanged and their minimum order amount is 0.5 running meter.