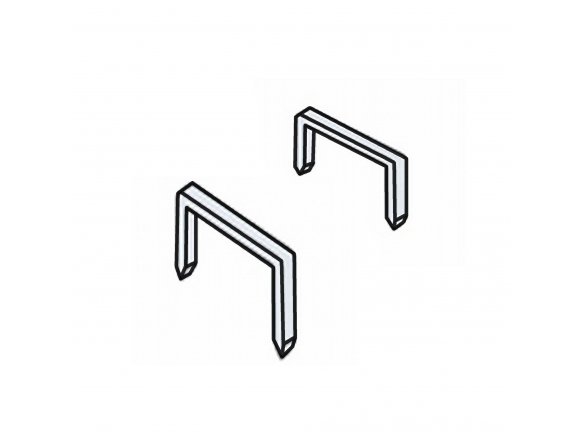 for Novus as well as many other commercial staplers; comes in transparent re-sealable plastic package
Novus staples are made exclusively from galvanized, non-copper plated wire in order to assure optimal protection against rust as well as environmental safety. Starting at a length of 8 mm, only hard or super-hard wire is used in production. All the staples can also be used with other tackers besides those made by Novus. Many different types of staples for different areas of application are offered for sale:
The type 53 fine wire staples can be used in all the tackers that we have on offer. They are primarily used for fastening textiles, thin wooden profiles, wire mesh, thin metal labels and all other materials which can withstand a certain amount of tensile stress.
Novus staples, galvanised
3 Variants