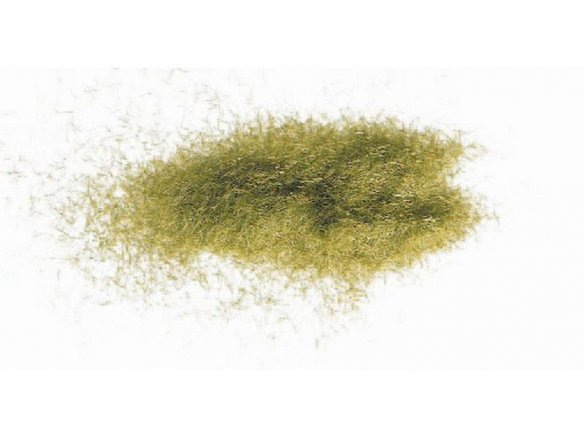 Grass made from fibres is primarily used in railway models and dioramas to represent grass with a textured look. They will stand up vertically if they are electrostatically charged before being applied to an area. This can be accomplished by filling half of a container (e.g. a TRANSPORT TUBE, TWIST TOP) with the fibres and shaking them energetically directly before sprinkling them onto the area that you had previously prepared with thinned wood glue. If the thinned wood glue has a good amount of poster ink or toning pigment added to it, the effect of green vegetation will be much enhanced. For flat areas we recommend that you simply use a GRASS MAT. PUR foam cut-outs (plant foam) can be used as a carrier for scatter material in the representation of hedges, bushes, or large forests.
Noch static grass, green
4 Variants
Note
The tone of the litter can vary from delivery to delivery because of the nature of the production process.