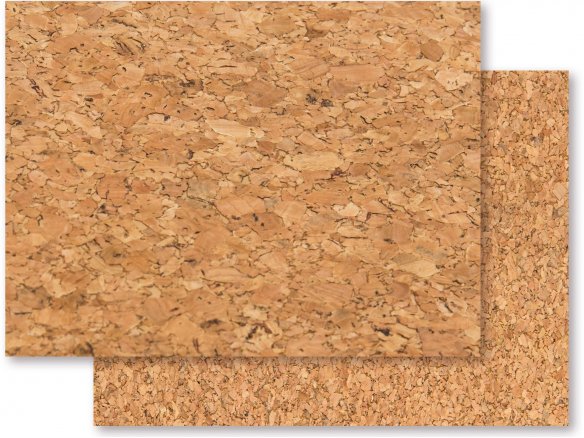 sewable
soft and gentle feel
for a trendy, natural look
Material

natural cork with fabric backing

Attributes

insulating, dimensionally stable, water-repellent

Dimensions

comes on a roll, w = 1000 mm

Thickness

th = 1 mm

Surface

fine-pore

Colour

natural brown
Cork fabric (also called cork leather) consists of thinly sliced cork sheets that have been attached to a fabric substrate. The fact that it is a natural material means that it has a great feel and a natural grain on its unique surface (which can vary from order to order).
The carrier fabric allows the material to be sewn either by hand or by machine without breaking off (even when the material is folded over many times). Cork fabric is great for making bags, accessories, living room decorations and of course a wide variety of handicraft applications.
Natural cork, sewable (cork fabric)
2 Variants
Note
Minimum order amount for products from rolls is 0.5 running meters Please note that orders of material cut from a roll cannot be exchanged.