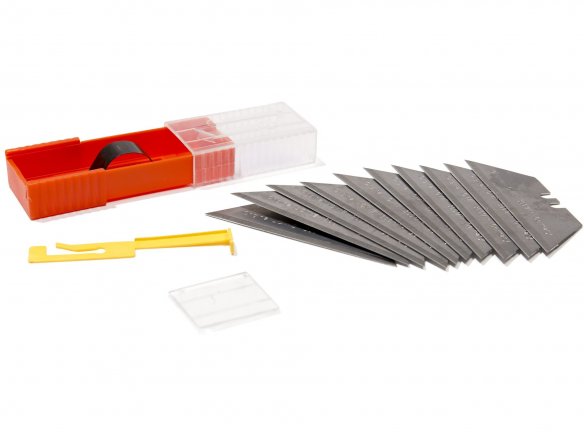 for hobby and industry
for profiles, strips, ribbons and cords made of plastic, rubber and leather
up to a cross-section of 7.5 x 35 mm (diagonal up to max. 50 mm)
Made in Germany
Blade

trapezoid blade, specially ground

Cutting length

50 mm

Cutting capacity, round

7,5 mm

Cutting capacity, profile

7,5 x 35 mm (diagonally up to max. 50 mm)
Information about Löwe:
Original LÖWE cutters are tools for professional use in viticulture, fruit growing and gardening but they also have many other diverse uses in industry and in the crafts. The company´s founder Walther Schröder invented this groundbreaking tool as early as 1923: He developed the world´s first anvil cutter and patented it way back then.
All the components of the original LÖWE cutters have been developed, finished and assembled in Germany ever since the founding of the company. Special manufacturing processes and continuous quality controls assure that the LÖWE cutters will have particularly long service lives. The original LÖWE blades are unusually durable and dependable and are guaranteed to last for a long time - even in frosty conditions. LÖWE developed its own high quality steel alloy from a German steel mill for the production of the blades.
Löwe anvil pruner, accessories, trapezoid blades, 10 piece.
Accessories and Related Products