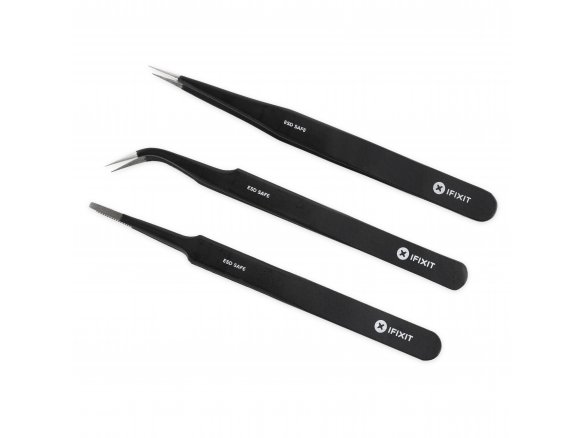 Precision tongs for any purpose
3 tip shapes for handicrafts or personal care
Grips with ESD coating
Material

stainless steel

Length

120 mm

Handle width

10 mm
The three precision tweezers from iFixit are perfect for really intricate jobs.
Because the tips are so precisely formed, they excellently perform such tasks as holding, pulling, squishing, withdrawing and lifting.
There are three different types of tips for the different kinds of work you might require: tapered to a point for absolute precision; bent for the highest degree of ergonomic comfort and flattened for really strong gripping power.
The ESD protective coating prevents electronic components against electrostatic damage.
iFixit PRO precision tweezer set, set of 3, 125 mm, ESD coating, stainless steel