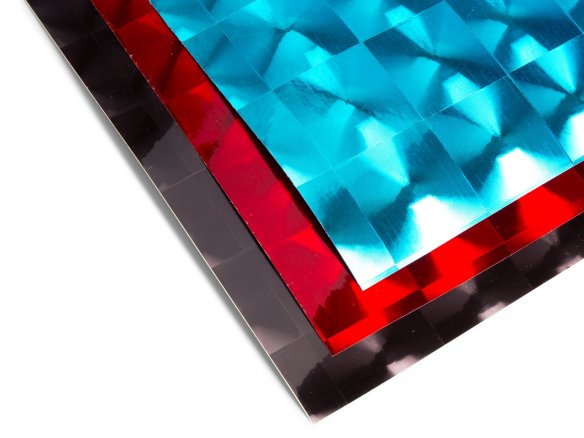 square pattern 35 x 35 mm, holographic effect, self-adhesive/glossy, flame resistant (no certifcation available), th = 0.1 mm
The films which come under the heading holographic self-adhesive film can be glued to all flat surfaces. Lambada is relatively monochrome but still very impressive because of the sense of depth it imparts!
Lambada is treated with flame-retardant (B1 rating from German industry norm 4102) – there is, however, no test certificate available.
Holographic adhesive film, Lambada
2 Variants
Note
The minimum order for products sold from rolls: 0.5 running metre. Please note that no exchange is possible in the case of products cut from rolls.