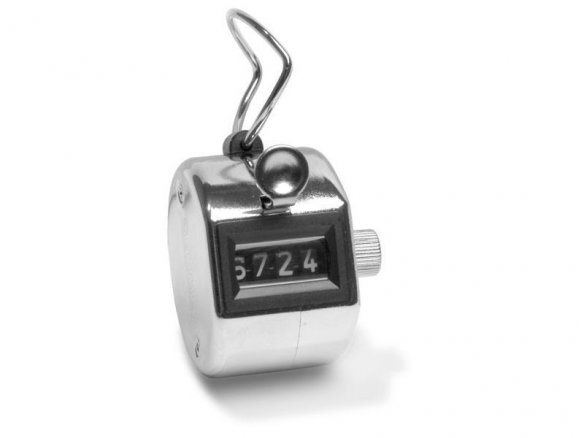 metal, chromed, with finger ring
A very practical tool if you always wanted to know just how many people it is that are going past your living room window in an hour! – it does, however, have more serious uses.
At large events and other such happenings, hand counters can be very helpful in determining how many guests have already been allowed in and how many more should be allowed!
Hand tally counter, mechanical, up to 4 digits