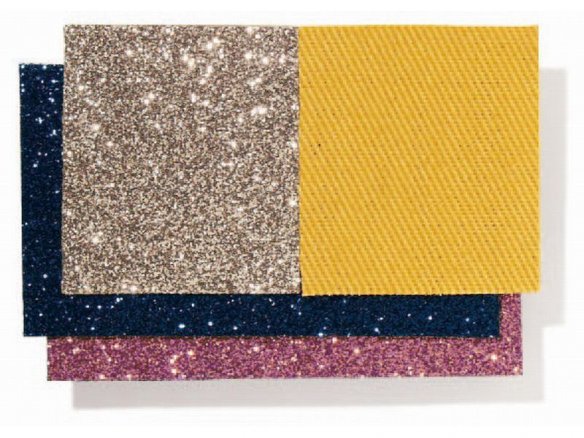 cotton carrier fabric in various colours, one side coated with extremely fine polyester glitter (adhesive is water based)
We have taken a good look at many fabrics with glitter but we have never before included them in our product range because they never satisfied our qualitative or aesthetic criteria. The fabric we are now offering not only looks great but is also so well made that it loses very little glitter when being handled. The dense cotton carrier material is covered on one side with so much of the finest polyester glitter that it almost seems like a solid piece of glittering foil.
Glitter fabric, coloured
12 Variants
210 mm x 297 mm
1500 mm x lfdm mm
Note
Please note that no exchange is possible in the case of products cut from rolls and the minimum order for products sold from rolls is 0.5 running metre.