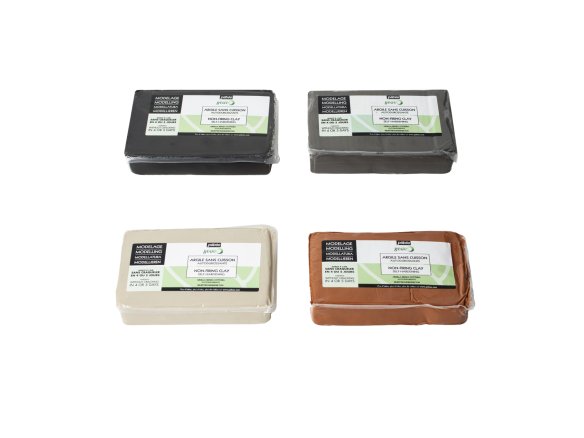 air-drying, has synthetic binders, does not crack as it dries, curing time is 4 to 5 days (can be shortened by use of a microwave over), after opening must be stored in moist cloth and enclosed in a tightly closed plastic bag to stay viable, not food-safe
Gedeo modeling clay can also be used for moulding purposes. Casting with plaster can be done with your clay shape even before the clay is completely dry.
Containers made with this clay can be made impermeable to water by means of our Gedeo waterproofing agent.
Gedeo modeling clay
2 Variants