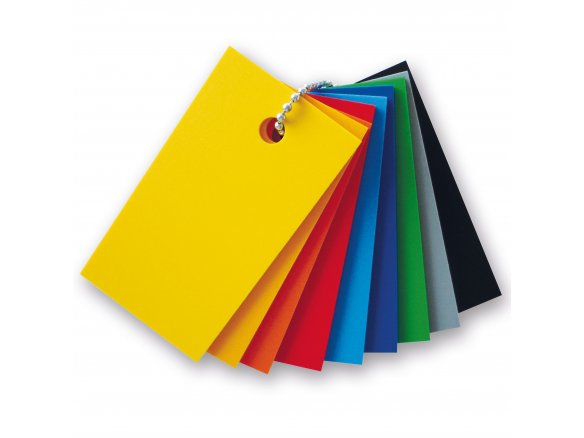 Surface

opaque, semi-gloss/semi-gloss, protective foil on one side

Characteristics

low ignitability according to DIN 4102 B1
This swatch book will give you an overview of the qualities Forex offers. Have questions? Get in contact with us!

Thanks to its weather and moisture resistance, Forex tiles are ideal for outdoor use and for use in wet rooms (signs, advertising boards, balcony parapets, wall coverings). Their light weight, alongside their high stability, good printability, and simple processing, allow them to be used in the construction of fairs and exhibitions, to mount pictures, to create signs or displays, and in the construction of dividing walls and furniture.

The tiles are stable, impact-resistant, non-fade, weatherproof, not easily flammable, and self-extinguishing (building product class B1 per DIN 4102), and that's despite their light weight.
Forex color PVC foam board, sample chain, a set of colour samples