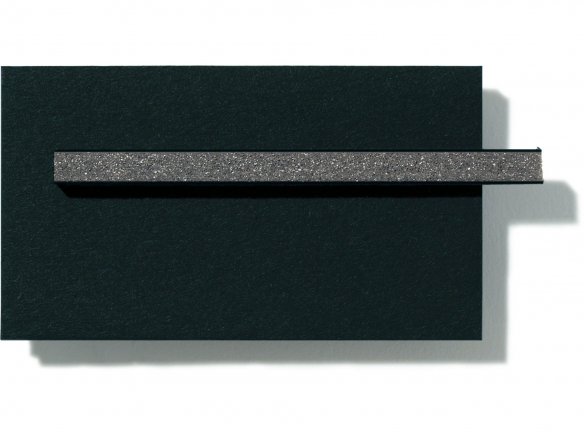 Board core

dark grey PS rigid foam core

Covering

covered on both sides with solid black paper

Surface

matte
Black foamboard is great as a lightweight presentation board. The matte, unvarnished surface is very unobtrusive and also accepts glue extremely well. This means that the board can not only serve for presentations but can be used in model making as well. Please keep in mind in the latter case that the core of the foamboard is made of polystyrene foam and only polystyrene compatible adhesives (e.g. TESA ALL-PURPOSE GLUE) can be utilized for gluing purposes.
Black foamboard is available in various sizes from DIN A4 up to A2 mm.
Foamboard, black, dark grey core
3 Variants
210 mm x 297 mm
297 mm x 420 mm
420 mm x 594 mm