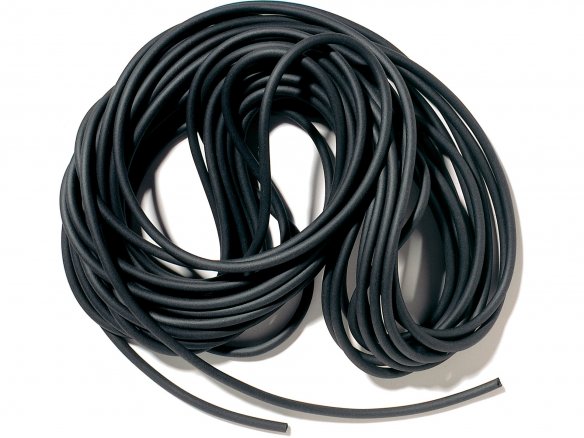 These round foam rubber cords are made from ethylene propylene diene M-class rubber (EPDM), a very lightweight and highly elastic material. It has a foamed, open-celled structure at the core and a cell-free, smooth closed exterior skin. Foam rubber is distinguished by its high degree of UV and weather resistance, is temperature resistant from –30 to 110 °C and waterproof as well.
The classic use of foam rubber is to make it into cords and profiles so as to use it as a gasket or seal or for vibration and sound damping in the automobile and electronics industries. In other cases, it can be used as a versatile decoration material and/or advantage can be taken of the high degree of frictional resistance of its surface in other applications (like anti-slip walkways).
Foam rubber can be easily cut with a scissors or a blade and glued with Tesa all-purpose glue or, if more adhesive strength is required, Pattex transparent.
Foam rubber cord, round, black
2 Variants