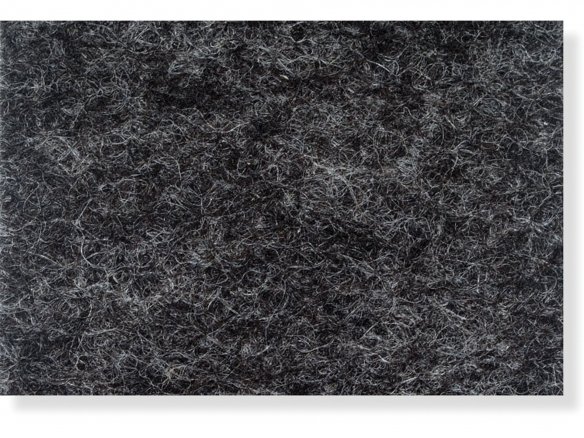 If you turn the collar up on a high quality coat or jacket you will see on the underside a thin, usually about one millimetre thick, piece of felt that has been sewn on. Why? Because a kind of crumple zone (like the passenger compartment in a car) is necessary at that point to prevent creases from developing as a result of the many different movements pulling the cloth in different directions. The felt works against that eventuality because it is a very stretchable material and it also can be formed into a desired shape when heated. Another typical attribute of collar felt is that is has two sides with different colours. This allows one roll of felt to be used with different coloured clothing because one has two choices of colour that can face outwards when seeking a good match. This two-tone attribute also makes it interesting for use with cases, bags and anything else that has both an inner and outer side.
Felt collar lining, 60% wool, two-toned, app. 230 g/m², w = 900 mm, anthracite tinged
Note
Minimum order: 0.5 running metre. Please note that no exchange is possible in the case of products cut from rolls.