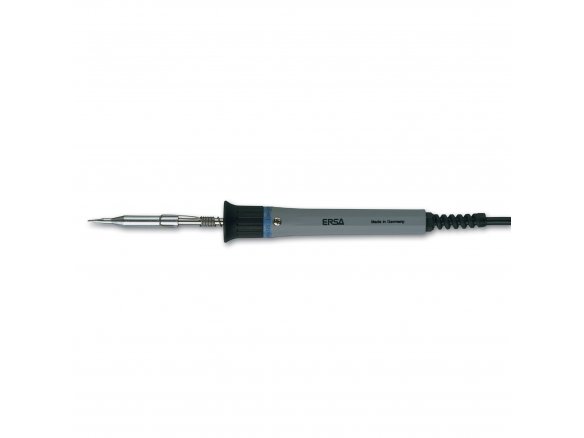 25 W, 230 V, approx. 60 second warm-up time, 450 ºC soldering tip temperature, grey plastic handle, PVC connecting cable l = 1.5 m, weight: 34 g (without feed line), supplied with long life soldering tip, includes storage stand (number A 18)
The 25 watt power output of the Ersa Multitip makes it the ideal soldering iron for hobbyists and for medium sized technical soldering work. The degree of efficiency of this soldering iron is considerably increased through its heating being produced from within the tip. The PTC heating element (positive temperature co-efficient) provides short heating-up times and a longer service life.
The given dimensions refer to the outer/inner diameter of the shaft as well as the diameter of the tip itself, or, alternatively, its width.