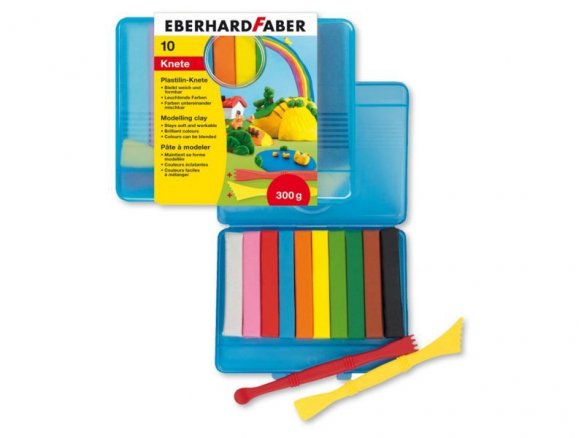 made from calcium carbonate, paraffin wax, white mineral oil and pigment colours, will not dry out, stays soft and workable
Eberhard Faber modelling clay for schools is a basic colourful clay that can stimulate the creativity of children when they are introduced to the fun of modelling and will promote their motor skills at the same time (especially at the pre-school and grammar school level). The clay will not dry out (even if left lying around for days) but in fact remains supple and malleable. The ten colours (white, yellow, orange, red. pink, blue. green, emerald green, brown and black) can be intermixed and there is a reclosable plastic box in which they can be safely and cleanly stored (even safe in school satchels!). The box also contains 2 modelling tools to make working with the clay that much easier.
Eberhard Faber modelling clay for school, 10 sticks sorted, 300 g,accessories, in plastic bo
Note
Not suitable for children under 3 years old because small pieces can be formed that could be swallowed .