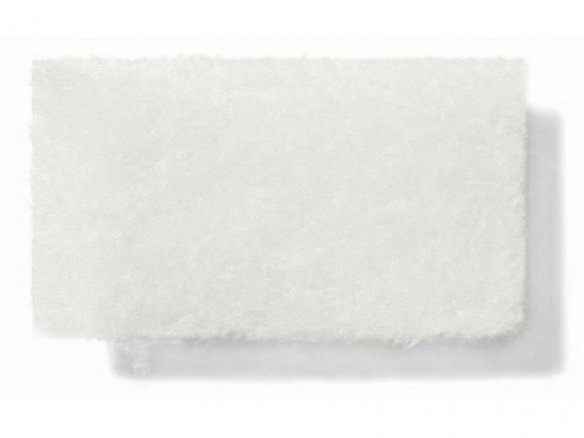 fluffy fleece out of 100% Trevira CS, white, flame resistant in compliance with DIN 4102 B1
In comparison to the decoration snow mat, decoration snow fleece is less opaque, which means that it requires a lighter background in order to really give the impression of snow. It can, however, be used well as the substrate for artificial powder snow (DECORATION POWDER SNOW, DISPLAY). Because this material is made from Trevira CS (casein), it is flame resistant and therefore suitable for use in public buildings. It can be nicely cut with a scissors or a sharp blade.
Decoration snow fleece B1, 100 g/m², th = app. 10 mm, w = app. 1500 mm
Note
The minimum order for products sold from rolls: 0.5 running metre

Please note that no exchange is possible in the case of products cut from rolls.