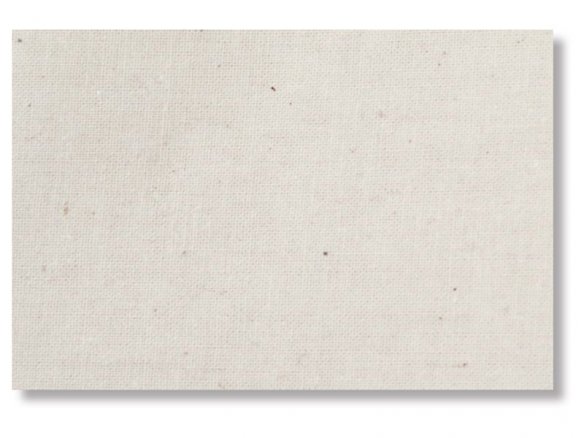 100% cotton, undyed, unbleached, plain weave, machine washable up to 60 °C, effective width about 1700 mm, doubled over
Nettle (cloth) was originally the name of a plain-woven fabric made from the bast fibres of a stinging nettle that was usually used in an unbleached state. Ever since the introduction of cotton in Europe, "nettle" has come to mean any basic, unbleached, undyed cotton fabric that is primarily used as a base fabric to be printed, coloured or bleached.
The inexpensive cotton nettle cloth is not only great for use when testing the sewing of patterns, for pillow inlays (stuffing) and for doll bodies, but also has a nice look when used as a sun-protector (awning), for making curtains, used as bedclothes or light summer dresses and on and on. Nettle cloth also takes well to being painted on printed.
Please note: cotton nettle cloth should be washed before working with it because it will tend to shrink.
Care instructions:
Organic laundry detergent without brighteners or bleach should be used when washing.
Machine wash at 60 °C, wash dark colours separately, iron at 150°C.
Cotton nettle cloth, standard, 145 g/mř, w = ca. 1650 mm, natural white
Note
Please note that products cut from rolls cannot be exchanged.

The minimum order amount for products sold from rolls is 0.5 running metres.