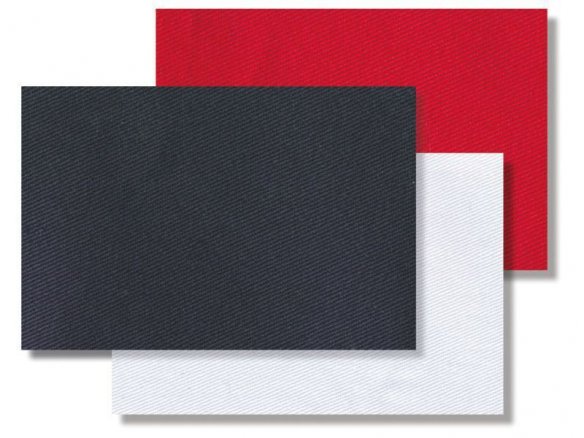 100% cotton, 245 g/m², solid colour, twill weave, machine washable up to 30 °C (delicates), usable width is about 1440 mm, doubled over
Chino twill fabric is a medium-heavy material similar to jeans which is used to make solid coloured pants for use in the warmer seasons. The pants themselves have come to be called chinos as well. Where the name "chino" came from has two disputed explanations: one is that it comes from the "American Spanish" word "chino" which literally means "toasted" – the colour of the fabric looking like toasted bread! The other is that in contemporary Spanish "chino" means "Chinese", from whence the material originally came! Many people think that "chino" also refers to a particular cut of pants or just the material in pants with that name. All these opinions vary and are firmly held by their adherents – we simply enjoy the debate and are not worried too much about certainty: if the pants fit, wear them!
Care tips:
Washing should be done with organic detergent that has no brighteners or bleaching agents.
Wash by hand or machine at 30 °C (delicates), wash dark colours separately, do not machine dry, iron with a lukewarm setting (110 °C).
Cotton fabric, chino, monochrome (2888)
6 Variants
Note
Minimum order amount: 0.5 running metre

Please note: goods cut from rolls may not be returned or exchanged.