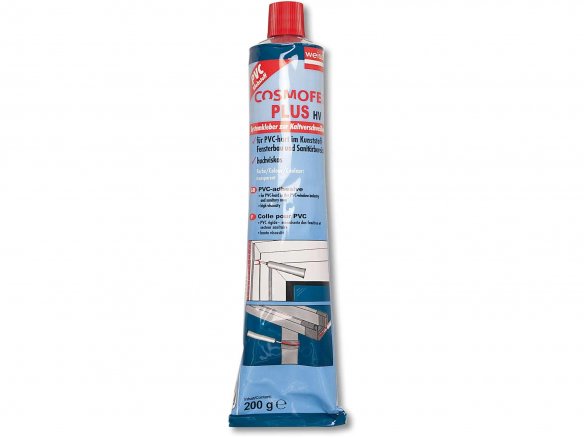 material

tetrahydrofuran-based diffusion adhesive (formerly: Forex or Foamex)

Hazard warnings

Xi irritant, F highly flammable
Cosmofen Plus HV (formerly known as Forex PVC glue) is a special adhesive for cold welding PVC materials, especially integral rigid foam sheets (e.g. Vekaplan, Forex, etc.). It contains a solvent (THF) which solvates the PVC and this produces the welding action. Foam boards can be bonded over larger surfaces and at less cost as compared to other types of plastic adhesives with this special glue. Because Cosmofen Plus is particularly temperature resistant and has a high degree of resistance to UV radiation when exposed to the outdoors, it is very often found being used for making windows, in the sanitary engineering sector and trade fair constructions.
Cosmofen Plus HV PVC glue tube 200 g