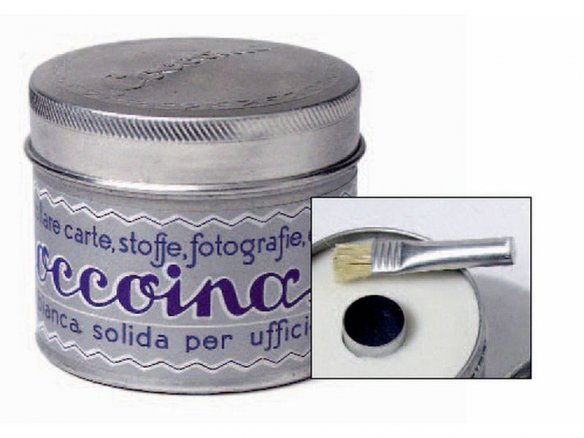 firm white potato starch paste with almond aroma, water soluble, acid-free, includes small bristle brush applicator, opened tin can be stored for app. 12 months
This potato starch paste from Italy has a long tradition and an unmistakable almond aroma and was formerly found in Germany under the name "Pelikanol". Coccoina, which was produced as early as the 1920´s, is great for normal gluing work on paper and cardboard.
If the glue has dried out in the can you still do not have to throw it away: you only have to place it in an equal amount of water, let it sit over night, heat it up for a short time (max. 50 °C) and then pour it back in the can and, voila, its as good as new!
Coccoina paste, aluminium jar 125 g