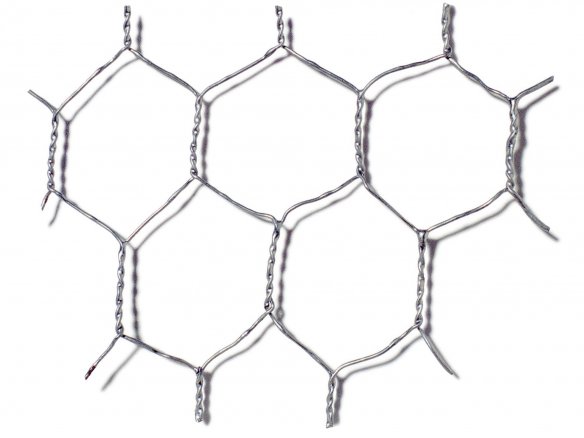 galvanised steel wire, braided
With this hexagonic braided steel wire, which is subsequently galvanized, it is possible to not only protect chickens from freedom but to make chickens as well. This means that the hollow form which is needed to make, for example, an oversize papier-mâché chicken including an egg can be easily made out of this flexible and easy-to-cut material – OK, maybe some WINDING WIRE will also be needed. The WALLPAPER PASTE that will also be required can be found in our shop under "Adhesives". In addition, the chicken wire can be well used as the foundation of model landscape structures in dioramas.
Chicken wire, steel
3 Variants
Note
The minimum order for products sold from rolls: 0.5 running metre.Please note that no exchange is possible in the case of products cut from rolls.