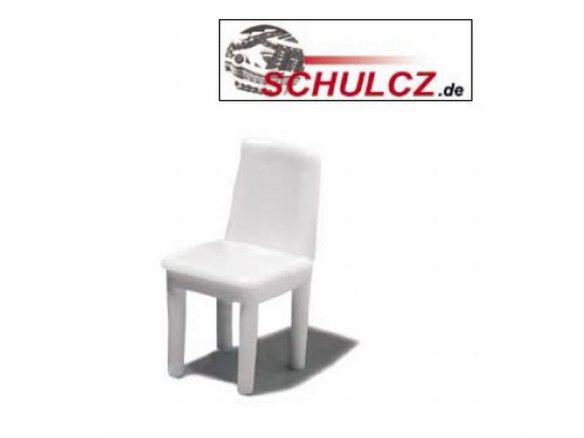 polystyrene, injection moulding
All furniture in scales of 1:50 and 1:25 are made up of single parts that must be glued together (easily done!). Gluing of polystyrene can be done with DICHLOROMETHANE. All given measurements are 1:1.
Our selection of furniture in a scale of 1:25 is primarily intended for use with models of trade show booths or detailed presentation models of interior spaces.
Chairs, white, 1:25, chair, 4 legs