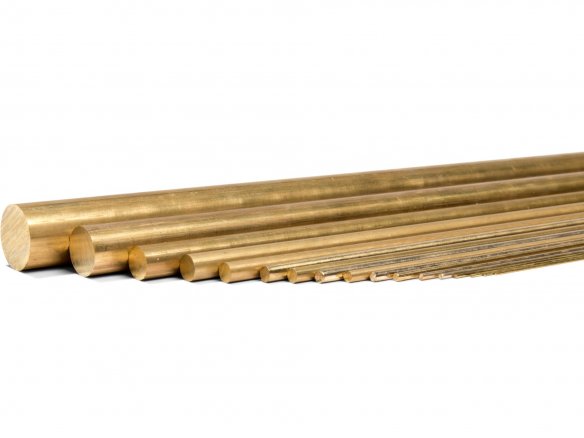 All that glitters is not gold
Non-magnetic copper and zinc alloy
Good electrical conductivity and mechanical stability
Brass round bars are versatile in presentation contexts as well as in functional, practical areas. Since they are wonderful for milling, drilling, sawing, and soldering, the round rods are a popular work material used in model making, the DIY sector, CNC production, frame constructions, and the manufacture of valves and machine parts. The semi-finished products with diameters between 0.5 mm to 20 mm can be used as a wire for filigree work, or as a solid rod for repairs and building stable structures.
Brass round rod
18 Variants
0,80 mm
1,00 mm
1,20 mm
1,50 mm
2,00 mm
2,50 mm
3,00 mm
3,50 mm
4,00 mm
4,50 mm
5,00 mm
6,00 mm
8,00 mm
10,00 mm
15,00 mm
20,00 mm