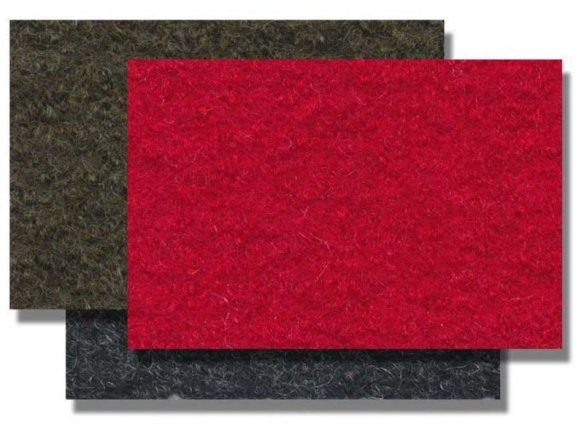 100% wool, 410 g/m², ca. 1,6 mm strong, knitted, fulled, solid colour, cut edges are not frayed, not washable, effective width ca. 1400 mm, doubled over
The knotty surface of boucle (French = "curled" or "looped") is made with looped yarn. This boucle wool fabric is first knitted and then fulled (which means that, by utilizing a mechanical process involving water and soap, it is felted in a controlled manner, allowed to shrink and, as a result, becomes denser without a loss of stretchability). This accounts for its perfect suitability for making supple, warm jackets or coats as well as, yes, curtains. The felting process prevents the cut edges from fraying, which has the resulting advantage that when sewing this material no serging or seaming work is necessary. This natural cloth material is pleasant to wear, durable, dirt-repellent and wrinkle and crease resistant.
Care tips:
Wool is basically not easily soiled – this is a good thing, too, because boucle wool, like all sensitive wool products, cannot (according to manufacturer) be washed, dried in a dryer or even ironed! If washing does in fact become unavoidable, we recommend that you do the washing by hand and with great care.
Boucle wool fabric, monochrome (4578)
6 Variants
Note
Minimum order: 0.5 running meter. Please note that no exchange is possible in the case of products cut from rolls.