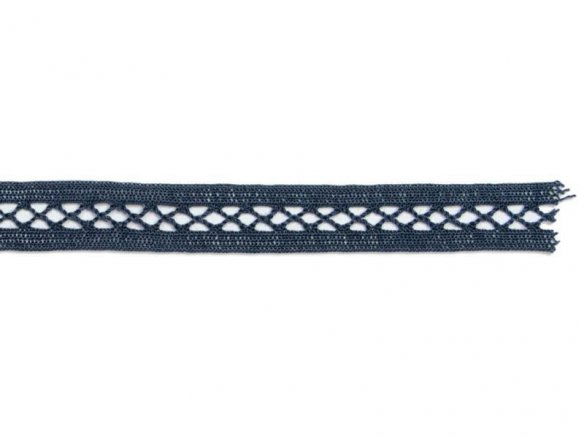 100% cotton, wash by hand, can be ironed at high temperature
The charming thing about these cotton bobbin laced torchon laces is their simplicity and elegance. They are best used as edging on cotton or linen textiles, for example on tablecloths, sachets and bags, drapes, children's clothing and clothing for puppets.
Torchon is one among forty different types of bobbin lacing that developed over the years since the 16th century. Starting in Italy and spreading to various regions of Europe, the method diversified into many different styles. Bobbin lacing consists in hundreds of threads being crossed or twisted in such a way that a pattern is produced. In the process, the threads are wound on bobbins, which are spindle-shaped wooden spools. Torchon lace ("torchon" means "tea cloth" in French) was developed in the 19th century as a simple functional lace with fine geometric motifs.
Bobbin lace (torchon), latticework tape, w = 10 mm, white (00)
Note
Please note that products cut from rolls cannot be exchanged.