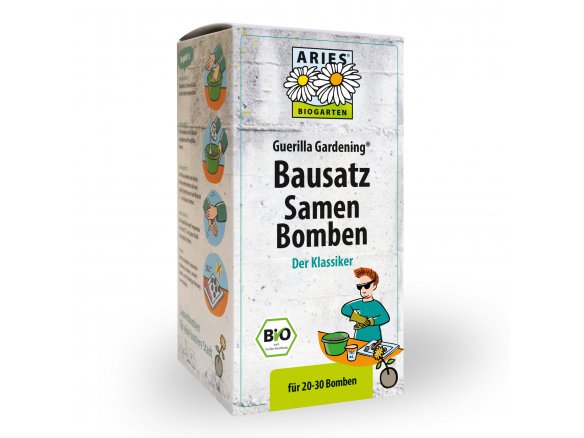 DIY kit
for about 20 - 30 seed bombs
Organic seed especially for bees and other nectar-seeking insects
from controlled, organic cultivation
For gardeners who still like to shoot their own flower bombs. Complete kit with all the ingredients you need: Earth, clay powder and organic seeds: calendula, cornflower, poppy, sunflower, mallow and other flowering surprises. Conjure up blooming islands in the dreary grey! For about 20 to 30 seed bombs.
Organic "kit" seed-bomb set, for 20 - 30 bombs, for Guerilla Guardening, kbA