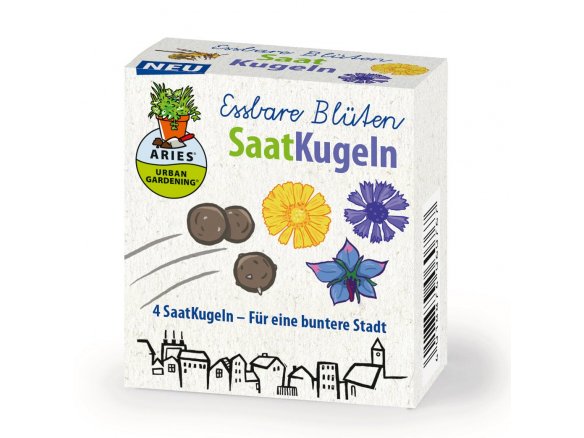 Content: 4 balls
edible flowers
bee-friendly seed
from controlled, organic cultivation
approx. 6.5 x 6 x 3.5 cm
Eject and let it sprout! The petals of calendula, cornflower and borage are edible and a natural decoration on salad, dessert & Co. These seed balls are also produced in a small manufactory from organic seeds, organic potting soil and clay powder.
Organic "edible flowers" seed-ball set, 4 pieces, throw-and-grow, kbA, bee-friendly