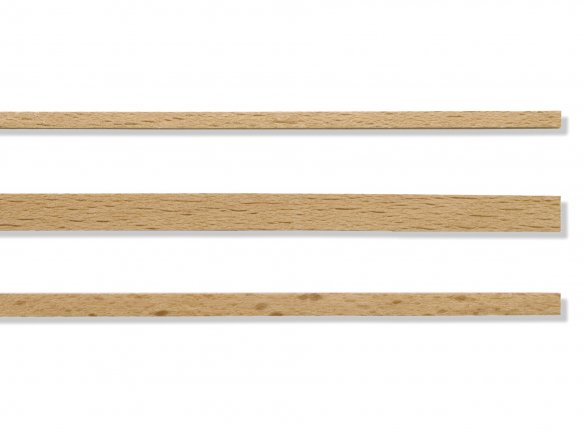 highly steamed beechwood, cold bendable
These beech mouldings can be shaped when "cold" - which means you do not have to wet them or steam them in order to bend them. This makes them ideal for any project that needs to be round or bent: in model making this might include door archways or window arches or stair stringers and handrails; in handicraft work it could be finishing trim on round boxes and much more.
Beechwood is really hard but can still be worked with by hand or machine; it has sharp edges and holds well when glued. The surface takes well to staining and polishing.
Beech cold bendable strip
15 Variants
2 mm
3 mm
4 mm
5 mm
7 mm
10 mm
15 mm
1,5 mm
2 mm
3 mm
4 mm
5 mm