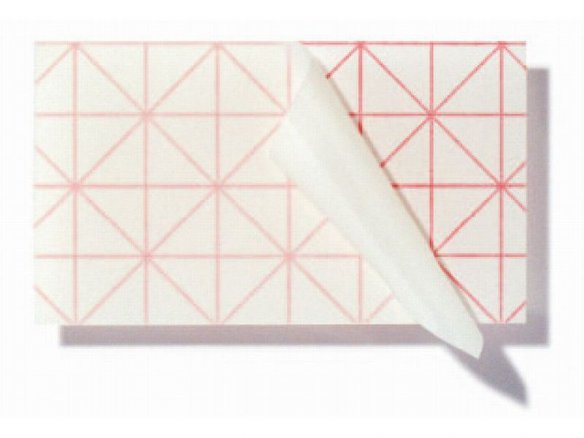 milky white, self-adhesive/matte, polymer plasticized PVC, th = approx. 0.085 mm, solvent free acrylate adhesive (adhesive strength ≥ 4N), silicon paper backing, tube inner ø 76 mm
The D 160 diffusion foil displays a uniform colouration when seen in reflected light and also when seen against the light. Its optimal light diffusion is the result of a special pigmentation process and its light transmitting capacity is approximately 46%.
Once glued, the foil is resistant to most oils, greases, aliphatic solvents, mild acids and lyes and can withstand temperatures between -30° C and +80° C. Its service life in the outdoors in a vertical position in a normal middle European climate is at least 5 - 7 years. If exposed to extreme conditions like, for example, in a south facing exposure with very high average temperatures or humidity, it will not last quite so long.
The foil can be applied either wet or dry. The white discolouration that might appear when wet mounted will eventually disappear within a few days - exactly how many depends on the weather. When applying the foil, the temperature should be at least 15° C.
Aslan diffusion adhesive film D 160, translucent, w=1350
Note
The minimum order for products sold from rolls: 0.5 running metre. Please note that no exchange is possible in the case of products cut from rolls.