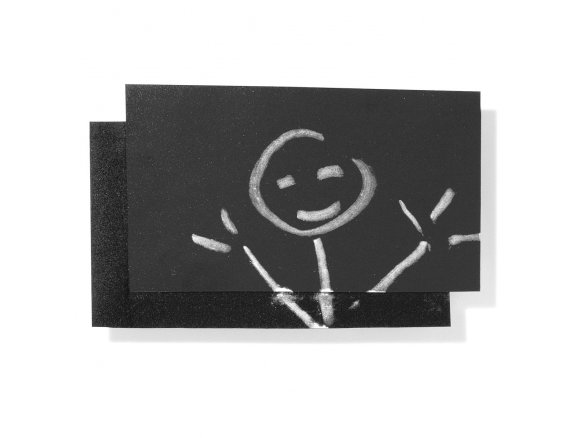 semi-gloss (microscopic fine imprint), monomer plasticised PVC, th = 0.16 mm, solvent-free acrylate adhesive (adhesive strength ³ 5N), removable, silicon release liner, roll (tube) inner ø 76 mm
By virtue of its microscopically fine embossing and its hardness, the chalkboard film has a surface that can be written on with chalk. The film will stick to all smooth surfaces (not to untreated wood); it is designed for interior use but can also be used outdoors (a service life of between 1 and 2 years in a vertical position while being exposed to the elements). The film can be cut with a SCISSORS or a CUTTER and cleaned with a moistened cloth or sponge. Please note: Dry mounting is the only method that can be used for applying Aslan chalkboard film.
Aslan chalkboard film C 60/61, self-adhesive, C 61, w = 1250 mm, black
Note
The minimum order for products sold from rolls: 0.5 running metre. Please note that no exchange is possible in the case of products cut from rolls.