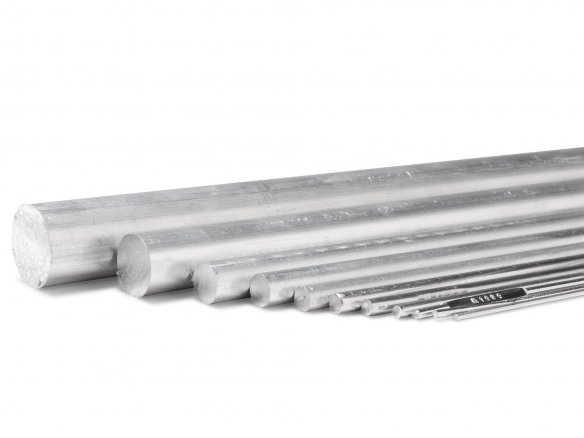 Fine aluminium rods are a very aesthetically satisfying material to use for representing metal constructions in architectural model making.
The aluminium rods with diameters between 1.6 and 3.0 mm are really shiny and almost look like chrome. One end of the rod has a stamp on it with the result that only about 950 mm of the rod is usable. Our round rods with diameters of 15 and 20 mm are drilling and lathing grade materials.
Cutting work on the rods can be done with a circular saw or manually with a household saw or a METAL FRAME SAW, thin rods can be easily cut with a SIDE-CUTTING PLIERS. They cannot be soldered but gluing work can be done with two component glues (e.g. ones based on CYANOACRYLATE or EPOXY) and for model making RUDERER plastic glue or UHU HARD will also suffice.
Aluminium round rod
13 Variants
1,60 mm
2,00 mm
2,40 mm
3,20 mm
4,00 mm
5,00 mm
6,00 mm
8,00 mm
10,00 mm
15,00 mm
20,00 mm