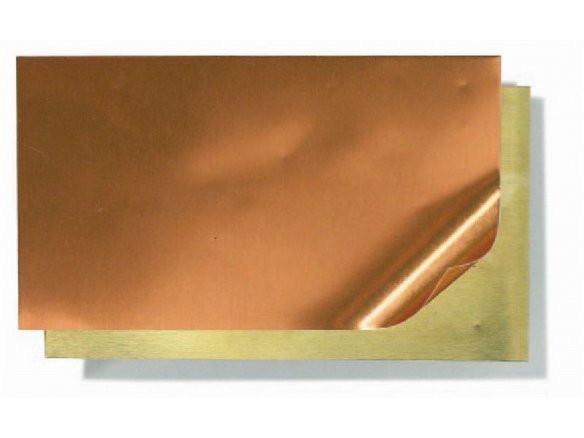 medium hard, smooth, both sides covered with metallic colour
Also known as embossing foil, this gold or copper coloured aluminium foil is an inexpensive alternative to real brass or copper foil. It can be cut with a scissors or a blade and of course can be embossed as well.
Aluminium pre-cut sheets, metallic colours
2 Variants
Note
Please note that no exchange is possible in the case of products cut from rolls and pre-cut pieces.