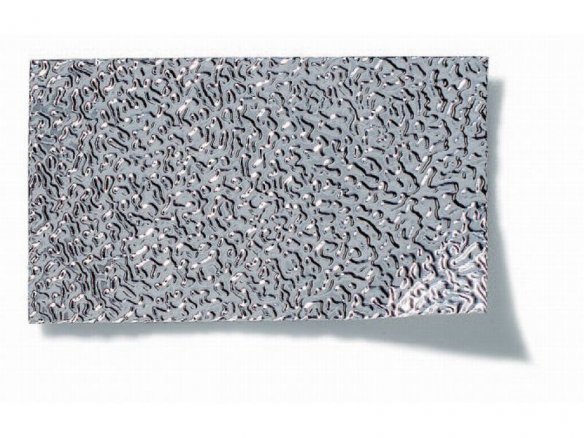 Al 99.5; soft, through-stamped
The surface of the aluminium course grit sheets is the same as that of the STUCCO-PATTERNED SHEETS. Because of the irregularity of its stamping, it is great for use as a reflecting surface or as a background material in film, photography and lighting. But you will also find it very often used as a decorative material.. It can be cut with a SCISSORS or a BLADE and produces an especially interesting effect when it is crumpled or crinkled.
Aluminium course texture sheets
3 Variants
250 mm x 500 mm
1000 mm x lfdm mm
Note
The minimum order for products sold from rolls: 0.5 running metre. Please note that no exchange is possible in the case of products cut from rolls and pre-cut pieces.