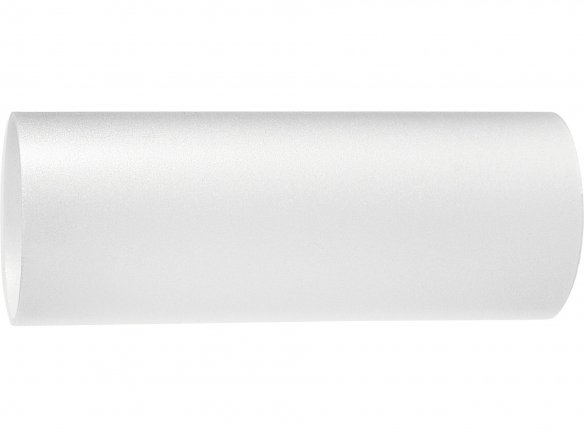 Dimensions

given dimensions: ø exterior x ø interior
Satined acrylic glass is a material made for lighting. Sheets and panels of satined acrylic glass can be found in this chapter under the heading " Sheets". Our panel material PLEXIGLAS® XT satined fits nicely with the round tubes on offer here.
Its high-grade, finely roughened surface makes this acrylic perfect for diffusing artificial light. The satined acrylic cannot be seen through but still lets a lot more light through it than the white, transparent acrylic sheets. Besides that, it has a much lower degree of reflection, which means that, when used in lamp making, a high percentage of the light will make its way into the surroundings. The high transmission and low reflection have the effect that the acrylic in lamps does not heat up very much.
When making a lamp, a few points should be considered: it is not only the gap between the various bulbs and the diffuser that is important for the control of the temperature. Ventilation is much more important. Much in the way that the reflector of a classic office lamp usually has a couple of holes in it, your lamp should be so constructed that the increasing heat generated by the bulb can flow upwards and out. In this way, as if all on its own, a cooling air flow is produced.
The acrylic satined tubes can be cut to your specifications – please consult the custom cutting service information.
Acrylic glass XT round tube, satined, ø 38.0 x 35.0 l=330