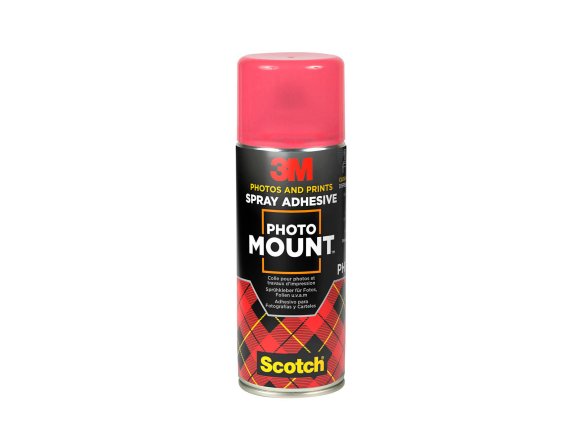 for permanent bonding, synthetic elastomer-based, colourless, UV resistant, aging-resistant, NOT polystyrene foam compatible, pH neutral, hazard warnings: F+ extremely flammable, N dangerous for the environment
Photo Mount creates permanent bonds with high adhesive strength. Readjusting is possible within 5 minutes after application. Foto Mount is primarily used for permanently affixing foils and films, photo paper, posters, prints, drawings, charts, etc.
The spray is very fine and even and the coat of glue will not discolour. According to 3M, the contents of a can (400 ml) are enough to cover approximately 3 m² (seems to be a small area but 3M explains that Photo Mount is usually applied to both sides).